Location:Home > Products
Bale opener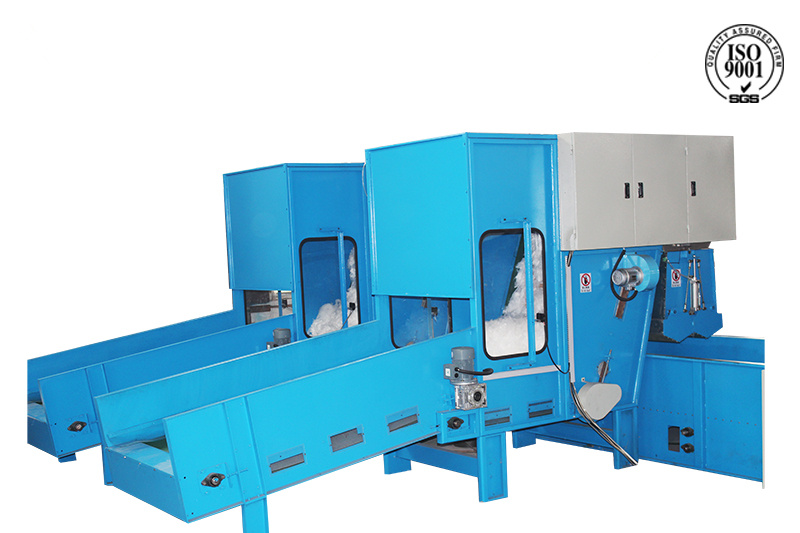 Application:
Open the bale,dosing and weighting of the distributed fibers by electronic weighting system.Discharge the fibers onto blending conveyor evenly.
Technical Data:
frame width:1200mm,1600mm
production rate:220KG/h ,300KG/h
weighting bucket:0.3-1.2kg/bucket.0.3-1.6kg/bucket
electronic-weighing system precision:+-2%
bucket opening frequency:2-4r/min
optional extended feed apron.
photocell control of feed grain
Installation power:4.45kw
reliable photocell control to guarantee a continuous and even feeding.
conveying belt and spiked lattice driven by stepless variable drives and inverter to achieve a convenient feed grain adjustment.
electronic weighting system.