Location:Home > Products
Double shaft single needle board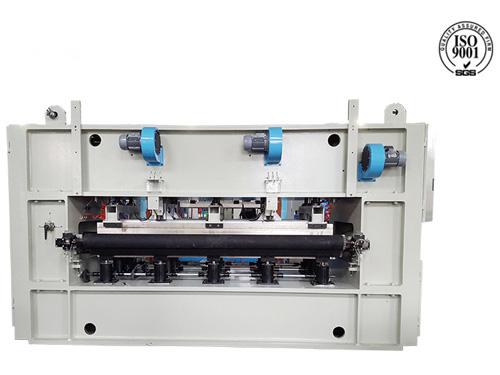 Application:
Suitable for the reinforcing and surface finishing of high density needle punching nonwovens.
Technical data:
working width:1500~7000mm
needle density:4000~8000n/m
Needle stroke:30~60mm
Needle frequency: Double rods drives,stroke frequency can be up to 1400rpm.
Mechanical characters:
Touchable panel display of technical parameters
Convenient to adjustment
Automatic stop at upper limiting position of needle board
PLC subsystem control,speed regulated by frequency inverter.