Location:Home > Products
Carding machine series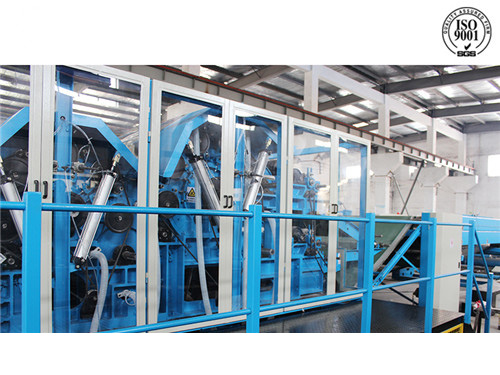 Application:
Suitable for various kinds of fiber such as polyester,nylon,PP,viscose,etc.
Technial data:
Frame width:1500mm;1800mm;2000mm;2200mm;2500mm;3500mm
Max web output speed:70m/min,web weight 10-50g/m2
Double doffers,Double condensing devices according to different materials.Jam prevention devices to secure card clothing against damages.
Optional belt weighting system:
High manufacturing precision of main cylinder with its surface fluctuation and straightness less than 0.02mm Synchronized operation of card with its front and rear machines and stable web quality at on/off card guaranteed by advanced control system and servo motor or inverter drive.Flexible speed switch of each parts and high applicability of materials changing.
| | |
| --- | --- |
| | |
| | |